If you are looking for a Silverado 1500 with some extra attitude, you need to check out the Rocky Ridge Packages. Using GM certified accessories, these packages include accents, features, and new accessories that provide you with quality upfit products that emphasize everything you love about your GM truck.
Terry Thompson Chevrolet is proud to be a Rocky Ridge Truck Package dealership. We have a great selection of Rocky Ridge Package Silverado trucks for sale in Daphne. Browse through our inventory and visit us to take a test drive.
Rocky Ridge Truck Package Features
What can you expect when you purchase a Silverado with the Rocky Ridge truck package at Terry Thompson Chevrolet? 
Signature Lift Kits from 2" to 6"
Custom Tire & Wheel Packages
Optional Interior/Exterior Modifications
Premium Options
Which Rocky Ridge Silverado Truck Package is Best for You?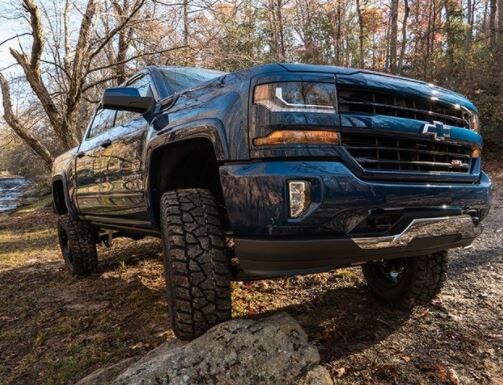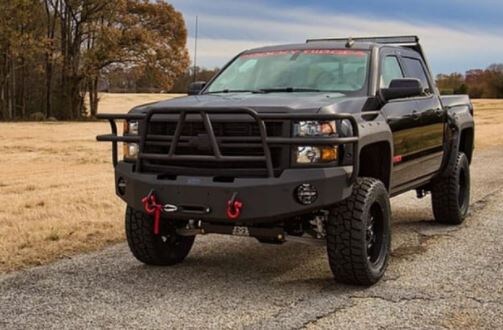 Rocky Ridge has 10 different packages for the Silverado 1500 and 2500 trucks for you to choose to best fits your needs. Whether you are looking for something that is sharp in appearance with attitude or something that stands above the rest, these Rocky Ridge Packages have what you want. 
 Altitude: With 6-inch suspension system and 20-inch chrome off-road wheels, this package gives your Silverado 1500 the attitude on the roads that you want. 
Alpine: This package has standard off-road wheels, but a 4-inch performance lift-kit and slim line fenders. You'll get the same attitude as the Altitude package but with the more urban feel.     
K2: Named after the second-highest summit on earth, this Rocky Ridge Package takes you to new heights. Built to tackle any type of environment, the K2 package includes 6-inch suspension lift-kit, custom wheels and tires.
Stealth and Stealth XL: The Stealth package provides the best accents and features to give you the tough-as-nails appearance with the Stealth Armour accents and 6-inch lift-kit.
SC480 and SC560 : With supercharger systems like the GenThree Callaway to provide 480 horsepower to 560 horsepower to burn down the street.
Enforcer: This package gives 4x4 trucks custom wheels, improved handling, a Callaway supercharger, and more to make you standout both on and off-road! 
Black Label: Time to go big and bold with the Black Label Package. This package includes a suspension and huge tires that puts you above the crowd. The Stealth Armour accents gives you some extra toughness and durability. 
Realtree: For the wilderness lover in you, the Realtree package is a love letter to you. With officially licensed Realtree camo trim, 6-inch Rocky Ridge lift-kit and 35-inch all-terrain tires, create the perfect truck to go out into the wild with ease.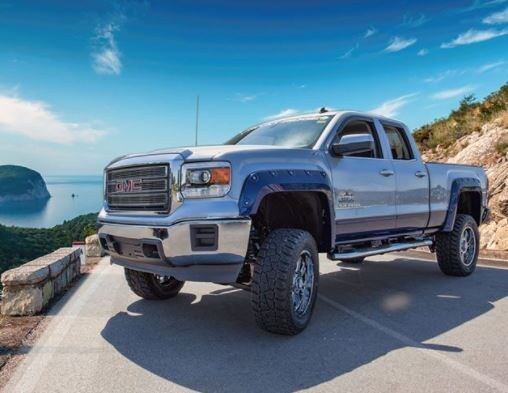 Buy Your Rocky Ridge Package Truck at Terry Thompson Chevrolet
Terry Thompson is proud to be a Rocky Ridge Package dealership with a great selection of packages. Contact us or visit us at 1402 US Hwy 98 Daphne to create your own custom Rocky Ridge truck today!