At Terry Thompson Chevrolet, we strive to provide your car with a comprehensive, professional oil change in Daphne, AL. We pride ourselves on accommodating our customers' needs with respect and diligence. With a dedicated team of auto repair experts, our dealership offers the best car repair deals in the area.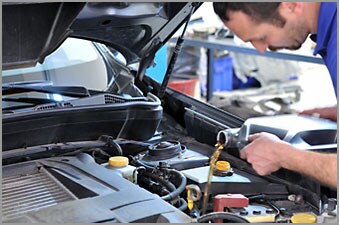 Regular oil changes help protect your engine from long-term wear and tea
r and overheating. Old oil tends to congeal into foam, causing the engine parts to dry out and rub together. Fresh oil is required to properly coat the engine so all of its parts interlock and glide. In addition to lubricating the engine parts so your car runs smoothly, oil transfers heat away from the combustion chamber and prevents uncontrolled detonations. Neglecting to change your oil can have explosive consequences. Putting off an oil change can also cause a buildup of sludge and carbon deposits, which are time-consuming and expensive to clean.
It is generally advised for drivers to have their oil changed every 3,000-5,000 miles, but the frequency of an oil change depends on your driving habits and conditions. Drivers who often traverse sand, drive through stop-and-go traffic, and tow large items all benefit from frequent oil changes.
Our service department is happy to provide the quick lube oil and filter services you need. We provide recommended transmission and oil services to customers new and old. Although we are physically located in Daphne, AL, our service also covers the Mobile and Pensacola, FL metro areas.
To schedule an oil change in Daphne, AL, drivers can call our service department at (251) 626-0631 or fill out our online form.